Reiki Shares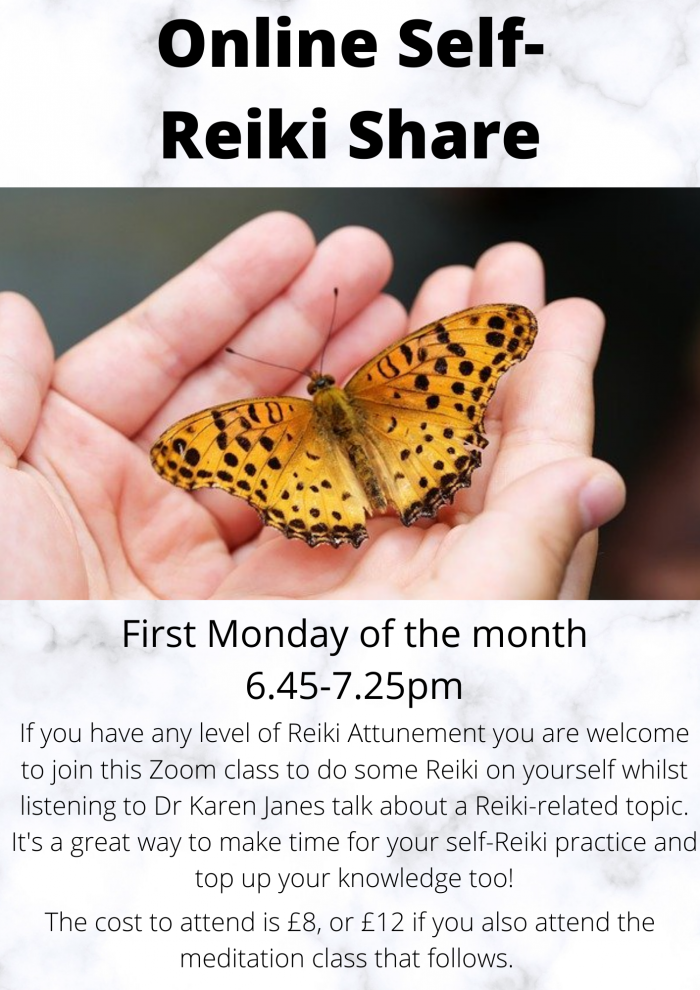 Online Self-Reiki Share
Karen holds a monthly Online Self-Reiki Share on the first Monday of each month, (aside from January and August), from 6.45 to 7.25pm. This class is open to anyone with any level of Reiki Attunement. This email address is being protected from spambots. You need JavaScript enabled to view it. for more details, including how to pay and login, and to let her know you are coming if you haven't been before.

The session lasts for 40 minutes and is a great opportunity for you to get in some time for practising Reiki on yourself whilst listening to Karen talk about a particular aspect of Reiki. You are welcome to join this Zoom session with your video and sound on or off, whatever you are comfortable with. There are plenty of opportunities to join in the discussion and ask questions if you would like to but it is also fine just to do your Reiki and listen. Please note you do need to have been attuned to Reiki, (in person) to attend this class). The cost to attend is £8.

**This class is followed by a half hour meditation class at 7.30pm. If you would like to attend both classes you will be able to leave your zoom link open for the five minute break. The cost for both classes is £12**
In Person Reiki Share
Reiki afternoons give people attuned to all levels of Reiki the chance to give and receive Reiki together. This is a great opportunity to gain valuable feedback, build your confidence doing Reiki on others and to deepen your practice.
These sessions are sometimes also open to non-practitioners as a way to receive a taster session from students under supervision. This can be a good introduction to this powerful healing tool if you are considering doing a Reiki Attunement for yourself. Reiki workshops also provide an opportunity to meet others with varying levels of experience using Reiki and to practice Reiki on people outside your family and friendship circle.
You can find dates for all classes on the Events Page or by signing up to Karen's email updates (subscribe here)..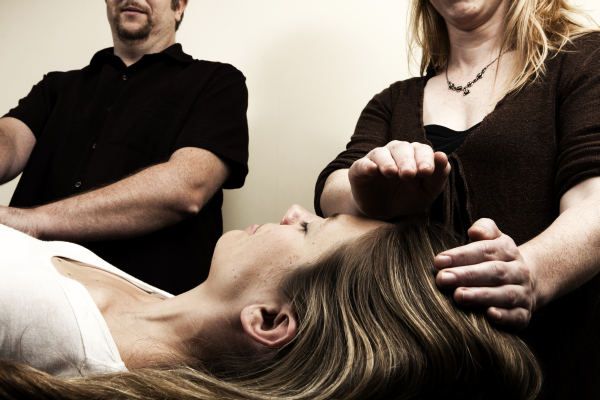 "A joyful experience which has allowed me to open my heart. I feel a powerful energy in the room and wonderful sense of ease in my mind and body". (Georgina, 31)