Contact
Karen is happy to provide a telephone consultation to explore whether the treatments she offers are suitable for you. Please let Karen know your requirements for corporate sessions.
To change or cancel an appointment at short notice, please contact Karen directly by phone or text rather than via email. Sessions cancelled with less than 24 hours notice will be charged for.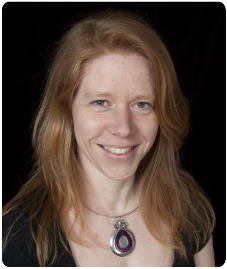 Salisbury:
The Therapy Centre
57 Winchester Street
Salisbury
Wiltshire SP1 1HL
View on map
Shaftesbury:
The Old School House
The Courtyard
Shaftesbury
Dorset SP7 8BP
View on map
Phone
07941 031427
Email
This email address is being protected from spambots. You need JavaScript enabled to view it.
Parking:
The Therapy Centre
Culver Street Shoppers Multi-storey Car Park (SP1 2BQ): Access via the ring road between St Marks roundabout and the Southampton Road/College roundabout or the Culver Street turning off of Milford Street (not accessible via the other end of Culver Street. This is pay and display or free after 3pm and on Sunday's but you still need to display a free ticket from the machine at these times.
Salt Lane (SP1 1EE): between Salt Lane and St Edmund's Church Street. This is a pay and display car park or free after 6pm, charges still apply on Sundays.
Street Parking: You can park on single yellow lines or in resident bays nearby after 6pm and Sundays but do check restrictions. There is also some two hour parking in nearby Milford Hill, College Street, Park Street and Queen's Road.
The Old School House
Bell Street Car Park (SP7 8AP): The Old School House is located in the Parsons Pool and Bleke Street corner of this car park by the Co-op. This is a pay and display car park for up to two hours, which is free after 6pm and on Sundays.
Barton Hill Car Park (SP7 8AQ): This is a free car park on the left just as you turn into Bleke Street (B3081) off the Ivy Cross roundabout on the A350.
Tesco Car Park (SP7 8PF): You can park here free for up to three hours.
Street Parking: There is one hour free on-street parking in Bimport and some of Bell Street and the High Street.